Get Ready! 50 Year Reunion
SAVE THE DATE for 50-Year High School Reunion
July 23-25, 2021
Hello from the reunion planning committee!
We're moving full speed ahead with plans for our 50-year high school reunion. Here's what's on tap so far for the weekend of July 23, 2021:
Friday night, July 23 - informal gathering at The Nines, Western Turnpike Golf Club
Saturday night, July 24 - cocktails and hors d'oeuvres party at Orchard Creek Golf Club in Altamont
Sunday picnic, July 25 - expected location is Tawasentha Park, which can't be reserved until January 2021
Other ideas in brainstorming phase include a golf tournament and ... ta daaa ... an encore performance by the Tempered Blues, a popular band from our school days! The plan is still tentative .. but it's looking good, and we are excited!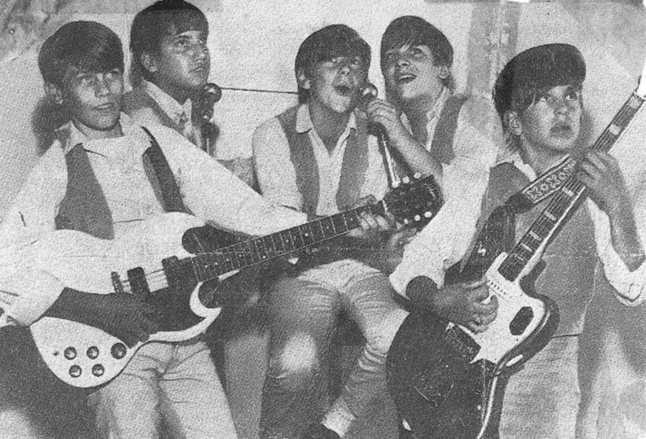 Stay tuned for more details. We are open to suggestions! And we are watching the Covid19 situation -- so plans can be adjusted, if necessary, as the date draws nearer.
Please update your email address, other contact information, and profile details on this site.
Encourage classmates who have not yet signed up on this site to enter their information.
We will use the website for the reunion registration process, so it's important to sign up on the website as soon as possible.
Note that receiving emails from the website does not mean that you have ever signed in to the website! It means that someone on the reunion committee manually typed in your email address.
Do not confuse this "www.guilderland71.com" website, which our class established and pays for, with commercial entities that may send spam, such as "Classmates.com" or "Reunion.com." Our site is legit!
It would be great to see lots of you in 2021!
Here's a "Zoom" toast to our classmates from the Reunion Planning Committee!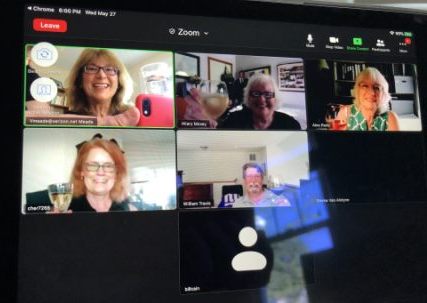 Vicki Meade, Hilary Moxey, Aino Parlo, Cheryl Randall, Bill Travis, Emma Safford VanAlstyne, Bill Cain, Nancy Reich
------------------------------------
Below is a message sent earlier this year from our past Committee Chair, who did a great job planning our last few reunions.
-----------------
Hi, From Robert Hanrahan
We had a great time at our past reunions - at Maggie's bar, Zwicklebauers, etc. -- Everyone was engaged and chatting it up. Remember the contest where we wore something from our high school days? The girl's gym uniform that still fit was a grand prize winner My stolen basketball uniform was a close second. The second day-after party at my house was classic also.
Please start tracking people down and email them a link to this website, so they can sign up. It is free to join, and Rod Schinnerer has been paying for the website for the past decade and beyond. Thanks, Rod!
Keep your email address current on this site. Reach out to your friends from the old days, to their sisters and brothers ... and have them supply their email address and a phone number. Contact classmates you know on Facebook and direct them to this website.
I am still busy with my two 12 year old twin girls and motorcycling around the country and hopefully the world. That leaves me little time to stay married, raise kids, and do a reunion... but I look forward to attending. We are getting older and don't know how many more of these events we'll be able to have!