Classmate Marketplace
GCHS Class of 1971 Marketplace
Products, services, and special offers from our classmates and their families! Scroll down to take a look.
Announcements are posted on this page, in the order received. Check them out! And a big "thank you" to all who participate - we appreciate your support.
Do you want to place an announcement? Email vicki.meade@gmail.com for details.
The requested donation is $10 per announcement, or whatever you can afford. Donations go to the following:
Covering venue deposits and defraying other reunion costs.
Reimbursing the benefactor who paid hundreds $ out-of-pocket to keep this website going.
Any funds remaining after the 50-year reunion will be held in reserve for our NEXT gathering!
You can submit items that announce products/services by anyone in your family, including siblings, children, grandchildren. Examples: A family carpentry or furniture refinishing business. Your crafts for sale. Your dental practice, hair salon, or specialty shop. Your AirBnB rental property. Your web design service. Limit of 5 announcements per classmate, please.
We don't all live in the Albany area anymore, but we can take advantage of many services from anywhere, and we can recommend them to our friends. Remember: people like to do business with people they know.
Announcements are uploaded in the order received.
Premium grade, previously-loved, acoustic and electric guitars at competitive prices, packed and shipped to you promptly with care. — Charlie Hughes.
http://www.capitalguitarsonline.com/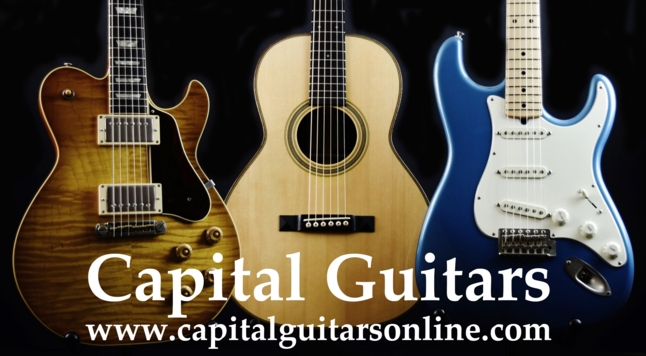 _______________________________________________________________________________________
Very proud to be the great-aunt of Jules Olson! See her perform on YouTube: https://www.youtube.com/watch?v=P4lRYrFeCeA By the way, her dad, Eric, appears in our senior yearbook on page 130 (when he was age one). — Vicki Meade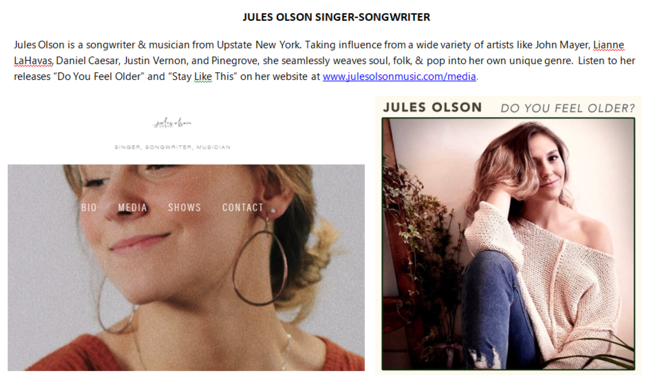 ___________________________________________________________________________
To purchase CDs from Warren Jones please send him a check ($10 per CD) to:
Warren Jones
14346 W Dahlia Dr.
Surprise AZ 85379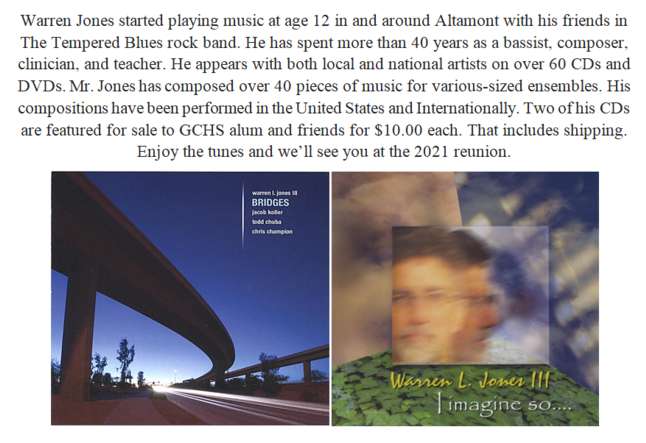 ___________________________________________________________________________________
"Like many authors, I draw from personal experiences and relationships but have deployed them in a fictionalized way." -- John Green. www.jgreenbooks.com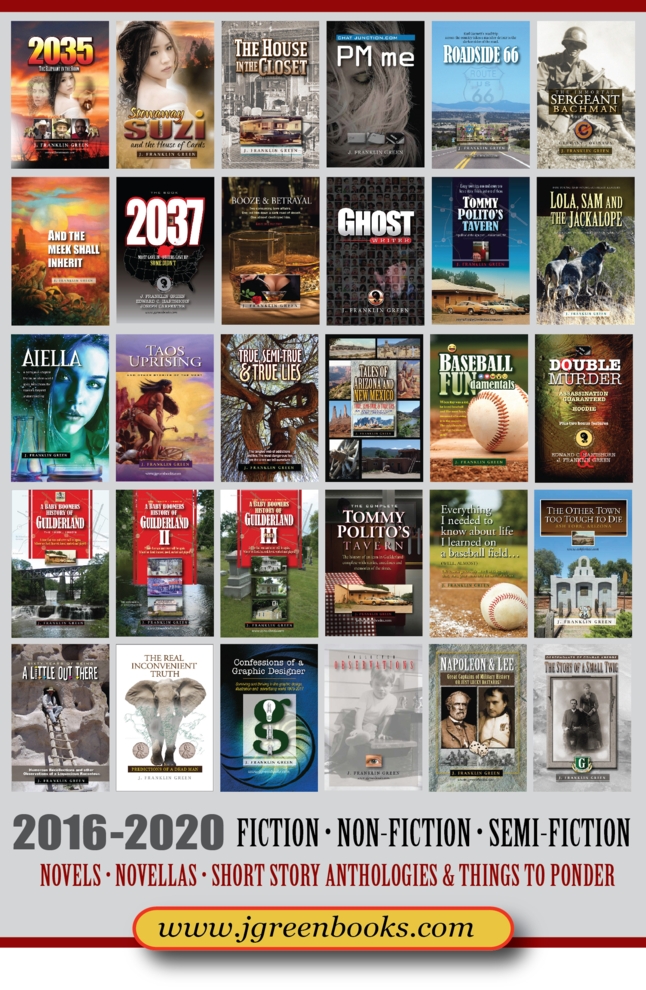 _______________________________________________________________________________________