Get Ready! 50 Year Reunion
NEW DATE for our

for 50-Year High School Reunion:
September 30 - October 2, 2022.
Please mark your calendars and plan to attend!
Friday Evening, September 30, 2022, 5-10 pm: Informal Get Together at Western Turnpike, The Nines, in Guilderland.
Saturday Evening, October 1, 2022, 6-10 pm: Main Event Cocktail Party (with heavy hors d'oeuvres) at Orchard Creek Golf Club, Altamont.
Sunday, October 2, 2022, Afternoon Picnic at Tawasentha Park, Guilderland.
Fifty years since our high-school graduation is a major landmark. Let's celebrate our lives, get reacquainted, give thanks for the great education we received at GCHS, and have a rousing post-pandemic party.
We need volunteers to help us!! See the list of tasks/committees below and write to any committee member to offer assistance. We'll also reach out to those survey respondents who said they are willing to volunteer.

Sunday picnic committee
Golf committee
Committee to plan other activities (tour of the high school; Guilderland history lecture and/or guided walking tour of Altamont, other)
Classmate search
Souvenirs
In remembrance display (to honor deceased classmates)
Fundraising ideas and efforts
Selfie booth design
We're excited that we're able to move our plans into 2022 and retain the venues we'd carefully selected. Here's a "Zoom" toast to our classmates from the Reunion Planning Committee!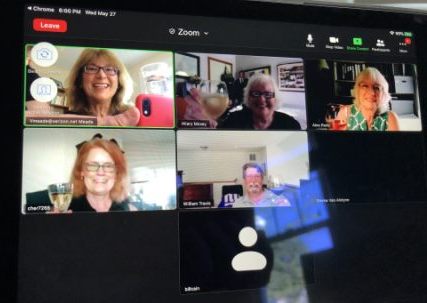 Current committee members as of January 2021: Vicki Meade, Hilary Moxey, Aino Parlo, Cheryl Randall, Bill Travis, Emma Safford VanAlstyne, Charlotte Hurling Hasselbarth, Linda Buchanan Leary
Other contributors: Bill Cain, Nancy Reich
------------------------------------
Below is a message sent last year from our past Committee Chair:
-----------------
Hi, From Robert Hanrahan
We had a great time at our past reunions - at Maggie's bar, Zwicklebauers, etc. -- Everyone was engaged and chatting it up. Remember the contest where we wore something from our high school days? The girl's gym uniform that still fit was a grand prize winner My stolen basketball uniform was a close second. The second day-after party at my house was classic also.
Please start tracking people down and email them a link to this website, so they can sign up. It is free to join, and Rod Schinnerer has been paying for the website for the past decade and beyond. Thanks, Rod!
Keep your email address current on this site. Reach out to your friends from the old days, to their sisters and brothers ... and have them supply their email address and a phone number. Contact classmates you know on Facebook and direct them to this website.
I am still busy with my two 12 year old twin girls and motorcycling around the country and hopefully the world. That leaves me little time to stay married, raise kids, and do a reunion... but I look forward to attending. We are getting older and don't know how many more of these events we'll be able to have!