In Memory
Sara Dean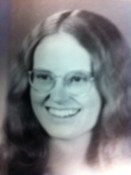 Sara Dean
Sara Jane Rawitsch, 51 died on Dec. 24 2004 at home, surrounded by her family. She had fought a courageous battle with ovarian cancer…
historicnewspapers.guilpl.org/.../altamont-enterprise-2004-july-december%...
Sara Jane Rawitsch, 51, died on Dec. 24, 2004.at home, surrounded by her family. She had fought a courageous battle with ovarian cancer-.
"Sara believed it was important to educate people about ovarian
cancer," her family wrote in a tribute. She was a member of the Caring
Together ovarian cancer support
group that meets monthly in
Loudonville.
Born in Albany, she was raised
in Altamont, the daughter of Dr.
Donald Dean and Jane Caryl
Dean. She attended the
Guilderland Central Schools and
graduated from Wheelock College,
classes of 1975 and 1977.
She taught first grade at the
Thorntons Ferry School in
Merrimack, N.H. for four years
and at the Red Mill School in East
Greenbush for 17 years.
"Sara was passionate about using
her hands to make things,"
her family wrote. "She braided
rugs, quilted, wove baskets, and
sewed clothes and dolls. Sara loved
to dance and laugh. She was in
awe of the beauty of the earth and
traveled to 25 National Parks."
She is survived by her mother,
Jane Dean, of Altamont, her
brother, Ken Dean, of Oak Hill,
and her brother, Don Dean, and her niece, Katie, both of Lake George.
She is also survived by her husband, Peter Rawitsch, and their daughters,
Elizabeth and Emily.
Her family would like to thank Dr. Timothy McElrath; Liz Macris, the
oncology nurses at the Riverview Cancer Center; the nurses on the sixth
floor McCauley at St. Peter's Hospital; and the nurses of Hospice of
Saratoga Springs for their compassionate care and support.
Relatives and friends are invited to attend a memorial service on
Sunday, Jan. 9, 2004, at 2 p.m. at the First Unitarian Society of
Schenectady, 1221 Wendell Avenue, Schenectady.
Memorial contributions may be made to the Unitarian Universalist
Congregation of Saratoga Springs, 624 North Broadway, Saratoga
Springs, NY 12866.