In Memory
Barbara Rusch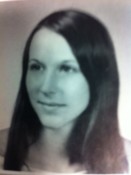 As a long- time hiking enthusiast, schoolteacher Barbara C. Rusch frequently would visit Thacher State Park for a quiet walk along the rocky elevated terrain that offers breath-taking vistas of the greater Capital District. On Thursday morning, searchers from the Albany County Sheriff's Department and state Park Police made a grim discovery. The body of the 38-year-old Guilderland woman was located in a ravine some 75 below a sightseeing spot along the Indian Ladder trail. Inspector Reginald Saunders of the Albany County Sheriff's Department said Rusch was hiking the trail Wednesday and apparently lost her balance …
HIKER FOUND DEAD IN PARK
Date: Friday, February 22, 1991
As a long- time hiking enthusiast, schoolteacher Barbara C. Rusch frequently would visit Thacher State Park for a quiet walk along the rocky elevated terrain that offers breath-taking vistas of the greater Capital District.

On Thursday morning, searchers from the Albany County Sheriff's Department and state Park Police made a grim discovery. The body of the 38- year-old Guilderland woman was located in a ravine some 75 below a sightseeing spot along the Indian Ladder trail. Inspector Reginald Saunders of the Albany County Sheriff's Department said Rusch was hiking the trail Wednesday and apparently lost her balance while standing on an ice and snow-coated ledge, then plummeted to her death. Draped around her shoulders when her body was found were her binoculars. Saunders said Rusch may have been peering through the binoculars when she slipped.

Rusch, a teacher at the Oak Hill School in Scotia, resided at 191 McKown Road, Guilderland. She was the daughter of Mr. and Mrs. Reuben Rusch of Mohawk Drive, Schenectady. Her parents were present during the search. The cause of her death is expected to be determined today when an autopsy is scheduled to be performed at Albany Medical Center Hospital. Saunders said Rusch was on vacation this week and went to the park on Wednesday. Her blue Honda was found locked in the parking lot about 8:45 p.m. Wednesday, after the park had closed for the day, triggering the search.

Sheriff's Department deputies, along with state Park Police and the volunteer Rensselaer County Search and Rescue Team, combed the area until 3 a.m. in search of the woman. The search resumed at 6 a.m. Thursday. Then, a Sheriff's Department tracking dog, Eick, and his handler, Investigator Craig Zarriello, found tracks leading to the edge of a cliff. Under the direction of Park Police Chief Joseph Spofford, assistant park manager Michael Krech, head of the park rescue team, and Sheriff's Department Investigator Richard Vore rappelled down the treacherous cliff and recovered the body, Saunders said.

Saunders said a preliminary investigation has determined no sign of foul play in the death. He noted that only one set of footprints was found in the area from which Rusch fell off the cliff.
The spot is a popular viewing site and was about 18 feet from a wooden fence separating the trail from the edge. Saunders said many hikers climb over the fence to get a better view.