In Memory
George Slifer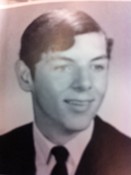 Deceased Classmate: George Slifer
Date Of Birth: 1953
Date Deceased: may-1972
Age at Death: 19
Cause of Death: Drown in Florida riptide
Classmate City: Altamont
Classmate State:
Classmate Country: USA
Survived By: Robert Slifer-brother

George died less than a year out of high school. In the spring on 1972, he and three friends headed down to Florida for fun, sun and a job. The day they arrived, George and his buddies went straight to the beach and jumped in the ocean. He was swept out in a riptide and his body was found two days later washed back up on the beach. George would have made a mark on this planet, had he but been given the chance. He was a fun loving, care free, full of life character. He was also my friend.
Dan Bertrand